Technology Solutions for Construction & Specialty Contractors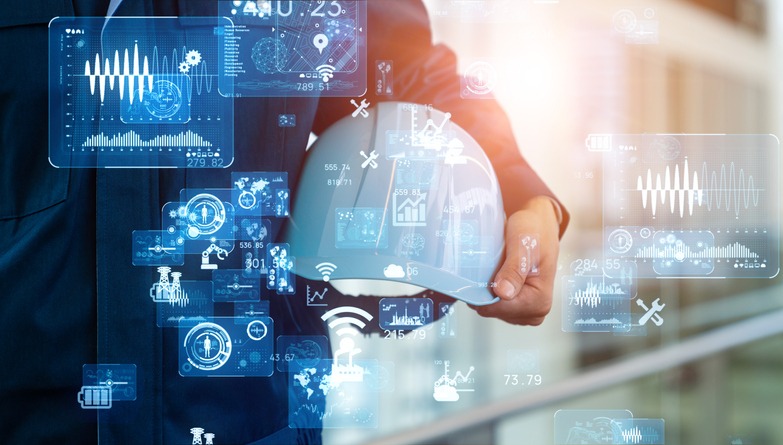 At LBMC Technology Solutions, we help construction and real estate companies grow faster.
Technology is now ready for the complex construction and specialty contractor environment. More important than ever is the ability to track and measure construction projects. Making sure projects are on-time and on budget is crucial to success.
Modern cloud accounting solutions, document management automation, project management, and a secure IT environment are fundamental pillars of construction technology. They enable businesses to access real-time data and deliver clear and measurable results.
The construction process has evolved. No longer a job site filled only with construction workers, construction can now include several newer technologies. Machine learning, virtual reality, 3d printing, and reducing waste are all newer construction technology solutions.
With the evolution of the construction process, construction technology solutions must also evolve. With all the solutions LBMC Technology Solutions has, we may rival that of some full construction technology companies.
What is Construction Technology?
The Construction Industry Association defines construction technology as a collection of innovative equipment and software used during the construction phase of projects. This allows the advancement of field construction technologies and semi-automated and automated construction equipment. We might go further and add preconstruction technology such as a web-based bid management platform and an online bid management app. The building industry is rapidly undergoing development.
We understand that the construction industry faces unique challenges, such as project costing, financial management, cybersecurity and reliable Wi-Fi capabilities. Our cutting-edge technology solutions are specifically designed to address these challenges, helping you achieve your goals more efficiently and effectively than ever before. 
Construction companies today face numerous challenges. Evolving construction methods, like modular construction, managing complex workflows, maintaining efficient communication channels, and ensuring cybersecurity. Fortunately, technology solutions have emerged that can help overcome these obstacles and streamline operations. 
6 Types of Construction Technology Solutions That Will Be Used in the Future
The engineering sector is expected to grow from 69 percent to 80 percent by 2024, according to the report released by Deloitte. The latest in construction technology helps businesses to streamline digital transformation. Modernizing the way you operate is an important decision to make. When building a company, the best way to stay competitive will be to implement new approaches into its processes and plans.
Cybersecurity
With more construction companies relying on technology, cybersecurity is a growing concern. Companies need to implement robust security measures to protect sensitive information and prevent cyber-attacks. This includes firewalls, antivirus software, and regular security updates. 
Workflow and Project Management Solutions
Construction companies need software that can help them manage complex projects with multiple tasks and deadlines. Workflow and project management software allows for efficient collaboration, document sharing, and progress tracking, allowing project managers to stay on top of their projects. 
Augmented & Virtual Reality
Training of operators is a major area where Virtual Reality (VR) has the possibility to affect the construction industry. VR allows employees to experience confined, safe and controlled environments and even work from the top in crowded areas.
VR simulators have been used to train soldiers, pilots, and surgeons for decades. They can now be used in similar ways to train construction workers. VR is also able to assist in all sorts of jobs – from working with a crane to excavating to welding. Augmented Reality (AR) is another technological innovation that can improve building safety.
Wi-Fi Capabilities and Work from Anywhere
Construction workers are increasingly relying on mobile devices and laptops to access project data and communicate with colleagues. A strong and reliable Wi-Fi network is crucial to ensure that workers can access data and communicate in real time. Construction companies can benefit from remote working capabilities, allowing team members to work from anywhere and stay connected. 
Artificial Intelligence & Machine Learning
Artificial Intelligence (AI) is the power of computer systems to learn from past experiences and data analysis. Both AI and machine learning are enormously relevant to building projects where intelligent decision-making can be highly productive and efficient. Machine Learning will impact every aspect of any building project from planning to completion.
Building Information Modeling (BIM) Software
BIM allows users to collaborate more effectively since each person and expertise can use a single piece within the same model. This means that a business model will evolve immediately with each participant, ensuring efficiency and simplifying processes. A BIM solution also provides trouble-solving in the design and planning stage. In recent years the global government introduced the BIM requirement in tens of thousands of facilities in India.
What are 5 construction technology trends?
Finance: Construction companies require effective financial management to stay on top of their accounts payable and accounts receivable. Implementing finance software solutions can automate invoice processing and payment, reducing the risk of errors, and speeding up payment times. 
AP/AR Automation: Automating the accounts payable and accounts receivable processes streamlines billing and payment processes and ensures that invoices are processed and paid quickly and accurately. This type of automation software also allows for real-time monitoring of financial transactions, reducing the risk of fraud. 
Data Collection Apps: Apps are now more prevalent in building, and with good reason. Mobile technologies like phones and tablets offer greater mobility as well as better connectivity. Data Collection Apps provide a way for building businesses to collect accurate and faster data on their site. Integration of this technology into your existing process may be straightforward, with minimal initial costs but still provides substantial benefits.
Construction Wearables: Construction Wearables provide several advantages for increased productivity and can also be adopted quickly, particularly because they offer safety features. Construction is viewed as an industry with high accidents causing deaths and serious injuries every single year.
Wearables already offer the potential to increase workers' safety and potentially reduce accidents in the manufacturing sector. Some construction wearables are available in the market today. Others, such as watches, monitors, or goggles, help increase workers' protection and reduce fatigue.
Construction Robots: Construction Robots do not yet control the industry, though they've come up with numerous plans. As the industry looks to find a solution to deal with labor shortages and social distancing, robots may play a larger part. Drones are now widely available on construction projects and they are doing work that would otherwise be costly.
The construction industry is rapidly evolving, with new technologies emerging every day to help companies stay competitive and streamline their operations. One of the most important technologies for construction companies is ERP, or enterprise resource planning. ERP solutions allow companies to manage their entire business operations in one centralized platform, from project management and inventory control to financial management and human resources. By implementing an ERP solution, construction companies can improve their efficiency and productivity, reduce costs, and make more informed business decisions.  
Additionally, process automation can help construction companies eliminate manual, repetitive tasks and focus on more value-added activities. Managed IT services can also be beneficial for construction companies, providing 24/7 support, ensuring that their IT systems are secure and up-to-date, and allowing them to focus on their core business activities. 
Cloud computing and cloud backup are also essential technologies for the construction industry. By leveraging the power of the cloud, construction companies can access their data and applications from anywhere, at any time, on any device. Cloud backup can also help companies protect their critical data from loss due to natural disasters, cyber attacks, or other unexpected events.  
Business phone systems can also be an important technology for construction companies, allowing them to communicate more effectively with their clients, vendors, and team members. With features such as call routing, voicemail, and conferencing, business phone systems can help construction companies improve their customer service, collaboration, and productivity. Overall, by embracing the latest technologies, construction companies can stay ahead of the curve and achieve greater success in a rapidly changing industry. 
At LBMC, we're dedicated to providing you with the technology solutions you need to succeed in the construction industry. Our expert team is committed to providing exceptional service and support, ensuring that you get the most out of our technology solutions. Contact us today to learn more about our technology solutions and how we can help your business thrive.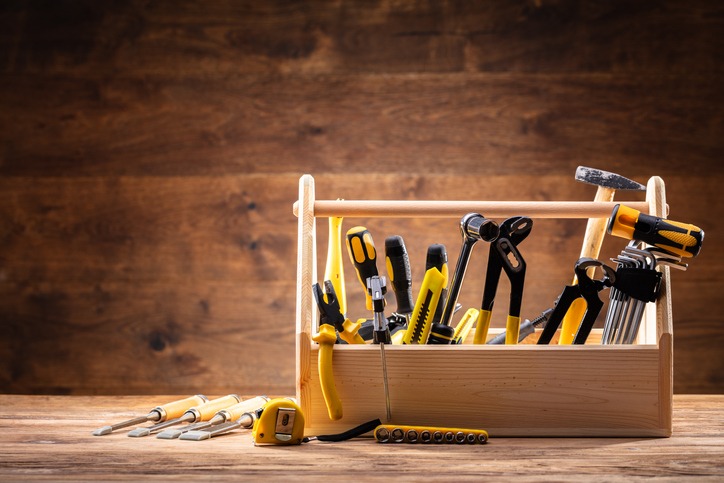 The only technology you need in your toolbox.  
If you're a construction company looking for reliable and efficient IT support, consider partnering with an IT managed service provider (MSP). An IT MSP can provide you with a range of services, from help desk support and network monitoring to data backup and disaster recovery. By outsourcing your IT support to an MSP, you can free up your in-house resources to focus on core business activities. Plus, an MSP can offer you the latest technology solutions and expert advice, helping you stay ahead of the competition. With an MSP, you can have peace of mind knowing that your IT systems are in good hands.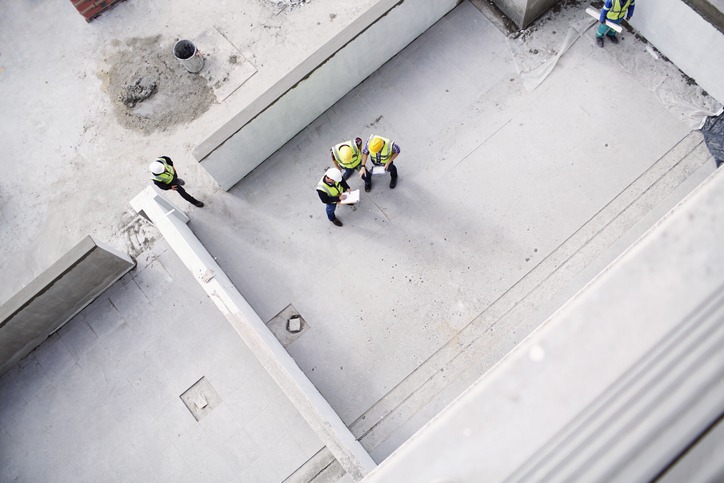 Services that build a business on solid foundation.  
An IT MSP can also help you reduce costs and increase efficiency. With a fixed monthly fee, you can easily budget for your IT support, without having to worry about unexpected costs. An MSP can also help you identify areas where you can save money, such as by implementing cost-effective cloud solutions or streamlining your network infrastructure. Plus, an MSP can offer you 24/7 support, ensuring that your IT systems are always up and running. This can help you minimize downtime, reduce the risk of data loss, and increase productivity. With an IT MSP, you can have the peace of mind knowing that your IT support needs are being met by experts in the field, allowing you to focus on what you do best: delivering quality construction projects to your clients.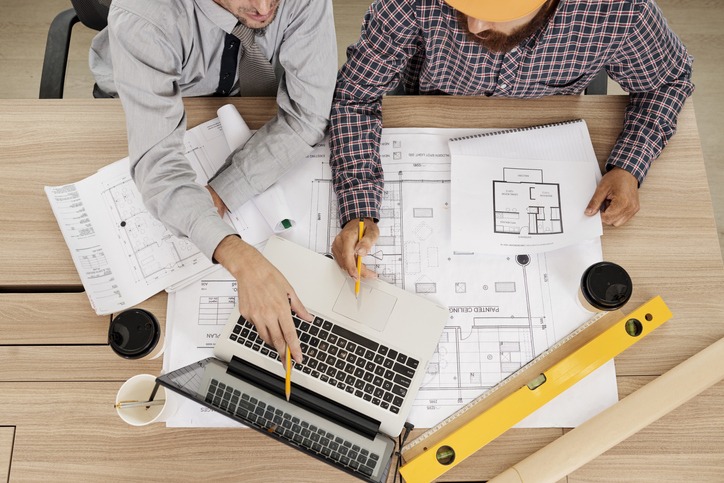 Strategic Consulting / vCIO Services 
Virtual Chief Information Officer (vCIO) services and strategic technology consulting can be invaluable for construction companies looking to leverage technology to drive business growth. A vCIO is a seasoned technology professional who can provide strategic guidance to your business, helping you align your technology investments with your overall business objectives. With a vCIO, you can benefit from their expertise in IT infrastructure, cybersecurity, cloud computing, and other critical technology areas. They can help you optimize your technology stack, streamline your operations, and develop a long-term technology roadmap. With vCIO services, you can have access to enterprise-level expertise without the overhead of hiring a full-time CIO.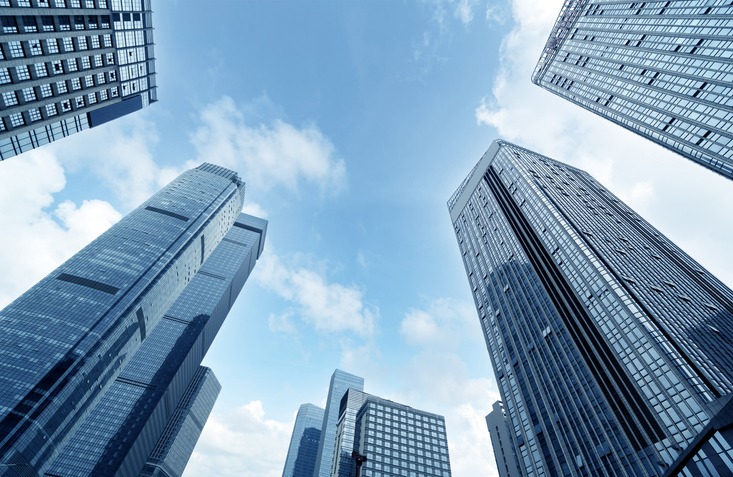 Customer Management for High Returns 
As a construction company, managing customer relationships is crucial to your success. That's where Dynamics CE (CRM) comes in. Dynamics CE is a powerful software solution that helps construction companies manage customer interactions, sales, and marketing efforts. With Dynamics CE , you can gain insights into customer behavior, track sales progress, and automate marketing campaigns. This will help you create more personalized experiences for your customers, improve customer satisfaction, and ultimately drive more revenue. Plus, Dynamics CE is designed to integrate seamlessly with other Microsoft products, so you can work more efficiently and effectively.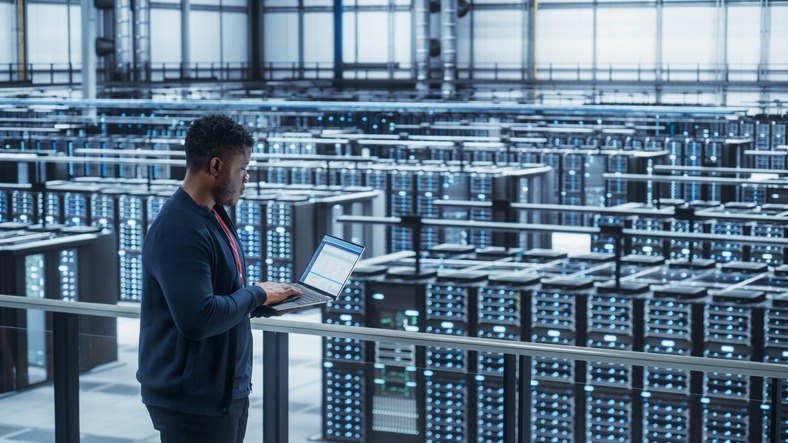 Data Management 
Backup for your company's storage needs
At LBMC Technology Solutions, we understand the critical role that data plays in your business, and we are committed to providing you with the best possible backup solutions. Our team of experts will work closely with you to develop a backup strategy that meets your unique needs, ensuring that your data is always safe and secure. With our data backup services, you can focus on what you do best – delivering quality construction projects to your clients – knowing that your critical data is in good hands.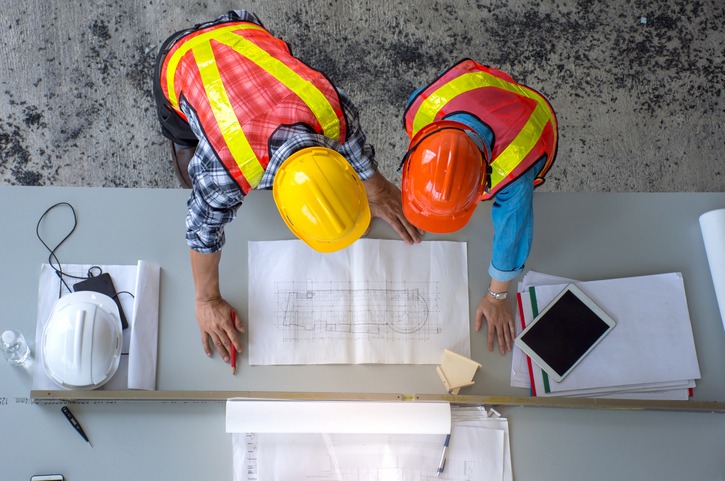 Communication and Collaboration for Construction Companies 
Collaboration is essential to success in the construction industry, and Unified Communications (UC) tools are the key to effective collaboration in today's digital world. With UC tools, construction companies can communicate and collaborate more effectively, no matter where their team members are located. Our UC solutions are designed specifically for the construction industry, giving you the tools you need to stay connected, work together, and get the job done.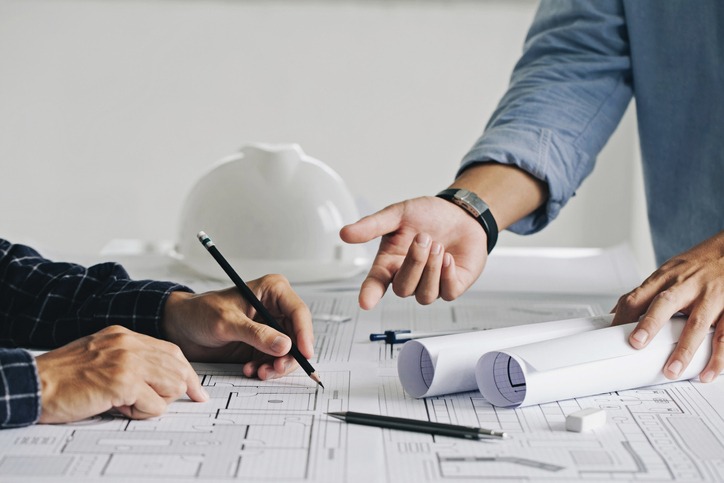 Office 365 for Construction Companies 
Connect your Teams with Microsoft 365 – O365
For construction companies, Microsoft 365 can be particularly beneficial for project management, document control, and communication with clients and subcontractors. With Microsoft Teams, for example, you can create dedicated channels for different projects or teams, chat with team members in real-time, share files, and collaborate on documents. With SharePoint, you can manage and share documents securely, track document versions, and control access to sensitive information. Overall, Microsoft 365 provides construction companies with a suite of powerful tools that can help them streamline their operations, improve their communication, and deliver quality construction projects to their clients.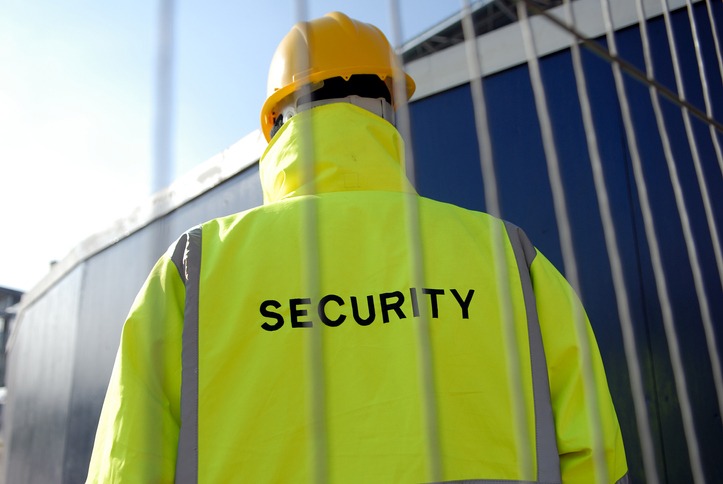 IT Security Services for Construction Companies 
In the construction industry, data security is more important than ever. Cyberattacks are on the rise, and construction companies are increasingly vulnerable to attacks that can compromise their data, networks, and operations. That's why IT security and cybersecurity are critical needs for construction companies. At LBMC, we understand the unique challenges that construction companies face when it comes to cybersecurity, and we are committed to providing you with the best possible solutions to protect your business.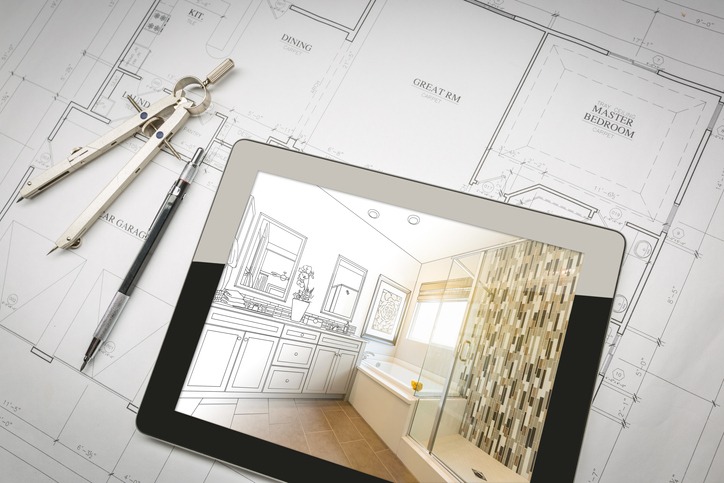 Custom Software Development for Construction Companies 
Custom software applications can revolutionize the way construction companies operate. Unlike off-the-shelf software solutions, custom software applications are tailored to your specific business needs, allowing you to automate and streamline your processes in a way that is unique to your company. With a custom software application, you can gain greater control over your data and operations, improve collaboration among team members, and reduce costs by eliminating unnecessary manual tasks. Custom software applications can be developed for a wide range of purposes, from project management and inventory control to bidding and estimating. With the right custom software application, you can achieve greater efficiency, productivity, and profitability. 
ERP For Construction Companies 
If you're a construction company looking for a way to streamline your operations, look no further than an ERP system. ERP, or enterprise resource planning, is a software solution that integrates various departments and processes within a company. For construction companies, this means connecting everything from project management and accounting to inventory control and supply chain management. By implementing an ERP system, you can gain visibility into your business operations like never before. You'll have access to real-time data and analytics that can help you make better decisions, reduce costs, and improve project outcomes. 
Challenges
Common construction & specialty contractor business challenges:
Excel-based consolidations and reconciliations are prone to errors and eat up valuable time, a lack of usable construction technology solutions
Incomplete, delayed, or inaccurate visibility into the financial health of each project as well as across the entire business
Metrics, budgets, and forecasts are no longer relevant by the time you get them
Handling project complexity while minimizing overhead costs
Manual processes take effort and eat up valuable time.  Working with a platform that doesn't scale for your growth can be a hindrance, costing you overhead just to run in place. Take control of your construction sites and construction tech. With the right modern technology, successful construction companies can:
Free up resources and improve productivity
Be more agile and scale
Make decisions with real-time visibility
Solutions Provided by Construction Technology Companies
Construction Technology Solutions
Sign up to get a sneak peak of Sage Intacct
Managed IT Services and IT Support for Construction Companies: 
LBMC Technology Solutions is a leading provider of technology services and solutions for a variety of construction, contractor and specialty contractor organizations. We are the team you can call to tackle anything from large-scale technology and digital transformation projects to ongoing IT maintenance and IT Support. With more than 26 years of experience working with hundreds of clients in the construction industry, we have the expertise and experience to deliver a wide range of services and support – all while meeting your goals.  
IT for Construction Companies – Lighten the Technology Load 
All LBMC Technology Solutions' Managed IT support services are designed to improve operations and increase efficiency for construction companies, so you can focus on building a solid business. Feel free to browse our construction IT services and solutions, take a look at our resources or fill in the form below to learn more about our construction-specific technology solutions.  
Contact Us
We're happy to answer any questions you may have. Please send us an email using the form and one of our professionals will get back to you promptly.
Headquarters – Construction Technology Nashville, TN:
201 Franklin Road
Brentwood, TN 37027
Phone: 615-377-4600
Office Hours: 8am-5pm, Monday-Friday
Construction Technology Charlotte, NC
3800 Arco Corporate Drive, ​Suite 250
Charlotte, NC 28273
704-846-6750
Construction Technology Knoxville, TN
2095 Lakeside Centre Way
Knoxville, TN 37922
865-691-9000
Inquiries
To better serve you, please review our communication options for the best way to contact us.
If you are seeking general information. Please check out our FAQ page.
If you are interested in more information, complete the form below to have an LBMC Technology Solutions expert contact you.