What is Digital Transformation?
Digital transformation is how businesses use digital technologies to create new or modify existing business processes, practices, models, culture and customer experiences to meet changing business and market dynamics. Simply stated, it's about identifying how you must adapt your business to drive customer loyalty and maintain a competitive edge in the digital age. To learn more about digital transformation, watch our webinar with Kenneth Sims. Already done your research and ready to automate now? Click here.
According to LBMC's Business Outlook Survey conducted in January 2021, companies are most likely to manage their technology by improving the performance of existing systems. This still rings true for what we are seeing as companies enter 2022.
High growth companies were twice as likely to add new systems than no growth companies, while no growth businesses were more focused on replacing existing systems and outsourcing technology support. The report defined high growth firms as those that achieved at least a 20% annual revenue growth over the period of the study. In aggregate, however, the firms that met our high-growth criteria far outperformed this 20% threshold. Average growth is 1-19% revenue over the previous year.
Over the past year, businesses have been investing most in cloud-based and business intelligence technologies and we see this continuing through 2022. Forty percent of companies planned to invest in technology & software throughout this year and we don't see this changing for while longer. Of those who plan to prioritize technology in 2022, over half expect to invest in cloud-based solutions.
The speed at which technology is changing is accelerating exponentially. Features such as machine learning, artificial intelligence, business analytics, and mobile enablement are no longer only available in enterprise level solutions targeted at Fortune 500 companies. There are many software applications that have this functionality at price points appropriate for small and midsized businesses. Having timely information, visual representation of trends and potential risks, and the increased operational efficiencies that AI and machine learning provide results in lower costs and/or increased profits.
To learn more about digital transformation and starting your own journey, get a more in depth look in our blog about digital transformation in 2022.
Intelligent Automation
Solving your business process and document management challenges with OnBase by Hyland.
LBMC Technology Solutions is a Diamond Support partner for customization, integration, implementation, and training on the OnBase enterprise information platform. This designation recognizes our ability to digitally transform and empower organizations to become more agile, efficient and effective in their document management initiatives.
Transform your organization by managing your content, processes, and cases on a single platform.
From invoices to contracts to video files, your organization has a wide variety of business-critical content that's required to support key processes, drive operations and serve customers. When this content is scattered across physical and electronic locations, users waste valuable time searching, with no easy way to ensure the most up-to-date information. To harness the true value of your key content, you need to handle it effectively.
With Hyland's content management capabilities, you organize, manage and optimize critical content originating across your organization, providing users with a complete view of the information they need when they need it.
Leverage intelligent automation to:
Work digitally with business content, regardless of format and where the content currently resides.
Empower users to easily search for documents while leveraging digital folders and file cabinets to keep content organized.
Effectively handle revisions and versions to ensure users access the most current content.
Use notes, markups and electronic signatures, supporting effective collaboration and streamlining processes.
Provide a complete audit history of actions taken on key content for compliance.
Rapidly distribute the right documents to the right employees for required reading and training – easily tracking and proving employee acknowledgments.
Simplify access to documents and information, enabling your users to quickly and easily locate the information they need to complete tasks, make decisions and provide excellent customer service.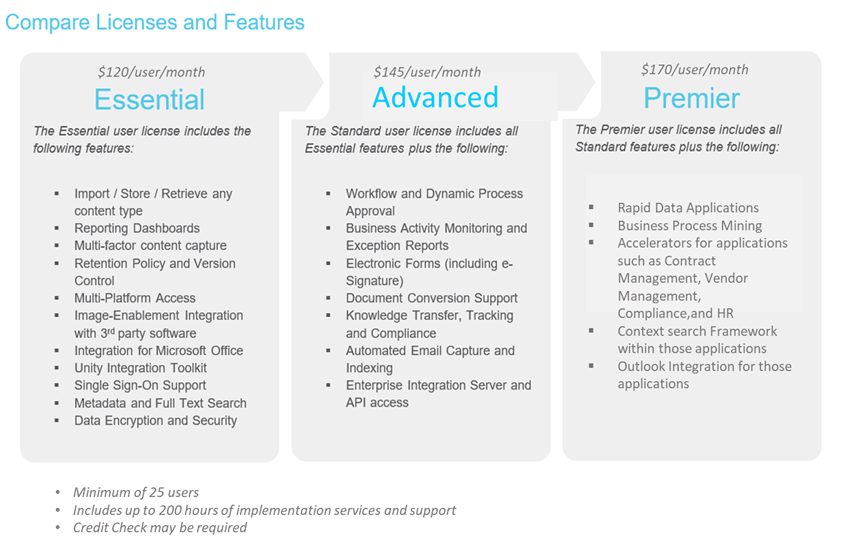 Discover OnBase with LBMC Technology Solutions
Contact Us
We're happy to answer any questions you may have.
Address & Phone Number
Headquarters (Nashville, TN):
201 Franklin RoaAd
Brentwood, TN 37027
Phone Number: 615-377-4600
Office Hours: 8am-5pm, Monday-Friday
Charlotte, NC:
3800 Arco Corporate Drive, ​Suite 250
Charlotte, NC 28273
704-846-6750
Knoxville, TN:
2095 Lakeside Centre Way
Knoxville, TN 37922
865-691-9000