Technology Solutions for Healthcare Companies (Healthcare Technology Nashville, Knoxville & Charlotte Markets)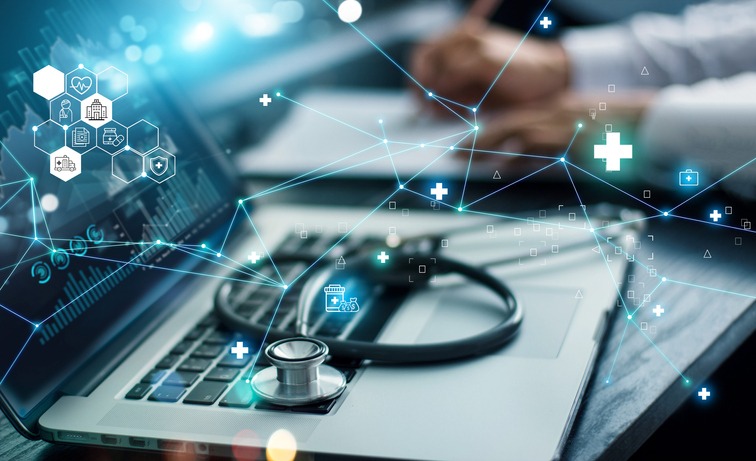 Delivering improved quality of care in the rapidly changing and highly regulated healthcare industry takes more than exceptional providers. To ensure long-term success, your healthcare organization must be equipped with reliable and connected technologies that provide secure access to the right information at the right time.
From the data center and finance office to the point of care, an integrated approach to healthcare technology can enable your organization to deliver more personalized care experiences, provide insight to optimize operations, and access to information for improved quality of care.
At LBMC Technology Solutions, we harnesses the power of deep industry and technological expertise, best-in-class business software, custom software development and integrations, and a comprehensive portfolio of IT services and support to empower your organization to enhance patient experiences, gain operational insight and improve care.
Digital Transformation in Healthcare Begins with the Right Technology Partner
LBMC Technology Solutions can help you modernize your organization's infrastructure, unlock the power of data, deliver actionable intelligence, streamline operations and revolutionize patient experiences.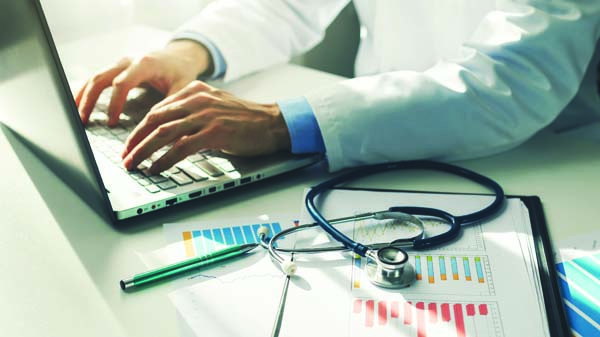 Optimize healthcare operations with best-in-class software.
Business Software & Consulting
Our experienced technology consultants can help you evaluate, select and implement the right software solutions for your one-of-a-kind healthcare organization. Whether you are looking to streamline operations, reduce costs, gain greater control and insight into financials, or looking to better support and manage customer relations, our solutions can help your organization scale and drive overall success.
We specialize in these healthcare IT solutions:
Enhance patient experiences with integrated solutions.
Integrations and Software Development
Your healthcare business is unique. Even healthcare-specific and function-specific software may not be able to fulfill your unique workflow requirements. Whether you're assessing how to integrate existing data and enterprise systems together or building an application from scratch, our software development teams can help solve your process and workflow needs. We provide analysis, design, development, testing, implementation and maintenance of custom business applications.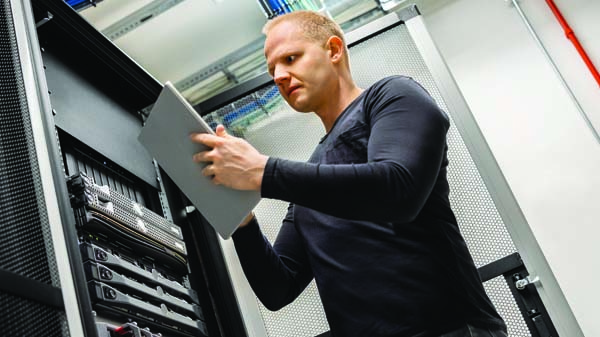 Keep your business running with Managed IT from our experts.
IT Services, Solutions & Support
The success of your healthcare business depends on having reliable technology to keep it running. Get the IT support you need to enable your business to thrive. We offer the widest possible range of IT consulting, solutions, and managed services to secure and modernize your healthcare enterprise.
A few of our of healthcare IT services include:
Discover Why We are a Top Healthcare IT Solution Provider
We provide certified technical experts, best-in-class business software, and a comprehensive portfolio of IT services, solutions and support to empower healthcare organizations to enhance patient experiences, gain operational insights, and improve care.
Empower IT Healthcare Innovation
We empower our healthcare customers to improve financial management, streamline operations, make better decisions, provide more personalized care, accelerate the development of new therapies, and comply with regulations. Our healthcare customers consist of providers, insurers, professional services, pharmaceutical, life sciences and biotech companies throughout the U.S.
Trusted IT Healthcare Partner
We take a personalized approach to each customer engagement. Our team members have a track record of delivering excellent client service and are committed to building a long-term partnership with you. We work collaboratively to identify, evaluate and implement IT solutions and services to help your unique healthcare organization grow and evolve.
Specialized Industry Expertise & Insight
We leverage our specialized healthcare industry expertise and insight to future-proof your organization. Our teams include seasoned healthcare experts that actively serve on boards, committees and on leadership positions for numerous healthcare associations. We understand the big picture issues facing the healthcare industry and leverage this knowledge to ensure we deliver innovative solutions that provide long lasting value.
Leading Healthcare IT Solutions & Services
For over 20 years, we have offered a comprehensive portfolio of best-in-class services and solutions to enable healthcare organizations to build a solid IT foundation. From business software, network infrastructure and IT security to custom integrations and software development, we tailor our solutions to fit your needs and optimize value.
Healthcare IT Implementation & Support
With hundreds of successful implementations, we bring deep expertise and a proven approach to assessing, designing and implementing both simple and complex healthcare projects. Our proven implementation methodology will successfully guide you through planning, implementation, training and on-going support of your system.
Healthcare IT Security & Compliance
We take safeguarding patient data, IT security and compliance seriously. In addition to having HIPAA- and HITECH-compliant solutions, our portfolio includes IT security solutions that help defend against data breaches, phishing and network attacks. Our Information Security team has been designated as the security and compliance provider of choice by three state hospital associations. Let us help you achieve and maintain risk compliance in ways that are practical and relevant to your organization.
What Makes Us Different?
There's a reason we've been a leader in healthcare services for over a decade. Discover how our time-tested solutions can improve the way you do business.
We understand your challenges and LBMC brings the strength of an experienced healthcare team, deep resources, and a reputation as an effective advisor to each client situation. Homegrown in the music city, we can help any business either, local or national.
Contact Us
We're happy to answer any questions you may have.
Address & Phone Number
Headquarters – Healthcare Technology Nashville, TN
201 Franklin Road
Brentwood, TN 37027
Phone Number: (615) 377-4600
Office Hours: 8am-5pm, Monday-Friday
Healthcare Technology Charlotte, NC:
3800 Arco Corporate Drive, ​Suite 250
Charlotte, NC 28273
(704) 846-6750
Healthcare Technology Knoxville, TN:
2095 Lakeside Centre Way
Knoxville, TN 37922
(865) 691-9000