Managed IT Services
Whether your computer networks are at your office or in the cloud, setting them up and keeping them healthy is a lot of work. Our expert Microsoft®-certified network engineers use proven methods and best practices to set your computer systems up correctly and keep them running.
LBMC Technology Solutions customizes our network administration services to meet each client's business needs. Small to mid-sized companies use us as an outsourced IT department, where we manage and monitor the daily IT functions of their business. Larger organizations employ our team on a project basis for specific IT-related projects such as upgrades and expansion. In addition, remote support can be provided via our helpdesk or by utilizing our on-site services. LBMC Technology Solutions is the managed service provider for all your technical support needs, whether it's your Dynamics GP Charlotte, NC practice, your Salesforce Brentwood, TN practice or any other solution everywhere in-between.
Client Testimonial

"I wanted to send a quick note to let you know how appreciative I am of the support we get from the LBMC Technology team. This has been a very challenging year for us from an IT perspective, and your team absolutely delivered and stuck with us to get the ship turned around and heading in the right direction for 2017. It was especially important given the transaction we were undergoing to go from public company to private equity owned in the late spring. Robert, Nick, Brad, Matt, Josh, Will and the rest of the team … they all do a great job and help us focus on helping patients. Thank you again and know that we value the partnership with LBMC. Thanks, Scott"
CFO Symmetry Surgical

"We have a unique business, and LBMC Technology Solutions is in tune with that. Off the shelf products do not work for us, and LBMC Technology Solutions has continually customized software to fit our unique needs. What's more, LBMC isn't pushy and takes our concerns into consideration when setting timelines and implementing projects. LBMC is s a true partner to our business, and we appreciate how their staff keeps us informed."
Jim Guinn Bandit Lites

"I must say how great it has been to work with Robert and his Network Administration team and that LBMC Technology Solutions has done an extraordinary job. It is very gratifying to enjoy such a long-term relationship with a partner like LBMC Technology Solutions, which now covers about 15 years for me personally, and to have them come through for me again and again when I've needed them. We look forward to continuing the work between FRN and LBMC Technology Solutions going forward."
Richard Rodgers COO, Foundations Recovery Network

"LBMC Technology Solutions' Network Engineering team has our network looking good! Matt is taking really good care of us. He made our Office 365 conversion and firewall upgrade painless. He's making my life easy!"
Mike Howell, Corporate Purchasing & IT Manager, Signal Industrial Products
TechCare Remote Managed IT Services
LBMC Technology Solutions' TechCare Remote Managed IT Services provides technology services and  monitoring for your servers, PCs, and network off-site to ensure that any potential issues are identified immediately, reducing or eliminating interruption to your business. TechCare is more than just a break fix solution, it is an ongoing managed security and managed it service.
Benefits of TechCare Remote Managed IT Services
CIO/CTO Services (virtual chief information officer/virtual chief technology officer)

Strategy. We view our role with your organization as a strategic partnership. To that end we want to help you in the decision process when it comes to IT purchases, compliance and ongoing priorities that affect your business.
"A Seat at The Table." In order to effectively provide strategic insight, vCIO's & vCTO's will participate in client's leadership team meetings and planning.
Technology Roadmap. Our vCIO & vCTO will provide insight into current and future technologies and modify vision as technologies change.
Vendor Management. LBMC Managed Services will evaluate vendors and leverage key vendor relationships in order to recommend cost effective and appropriate solutions.

Service Desk and Support

Service Desk. LBMC Remote Managed IT Services has a comprehensive integrated service desk and troubleshooting system that helps IT professionals easily manage user's expectations by providing IT support personnel with the tools they need to resolve issues quickly. Users and support personnel can interact in real time to report, diagnose and resolve issues and in many cases without ever having to physically visit the desktop. LBMC provides 24/7 monitoring and management of your systems.
Onsite Services. For onsite services during normal hours, each plan includes onsite visits and travel time within a 20-mile radius of our office locations. For destinations outside this limit, standard hourly rates will apply for travel time.
Remote Control. Remote Control Software provides easy, fast and secure Remote Desktop Management of your entire computing infrastructure from anywhere. Each end user also has the capability of optionally blocking remote control access to their computer systems if so desired. Remote Desktop Management features maximum security using encryption for all sessions.

Network and Systems Management

24/7 Remote monitoring and alerting (Standard). Set appropriate monitoring thresholds and be alerted to developing problems promptly, so we can resolve them before issues can seriously impact services. Connection and basic web monitoring is covered. Effective remote monitoring can reduce response time to service interruption by notification directly to the LBMC Network Operations Center.
Disk Space Monitoring. When systems have low disk space available it impacts the system performance dramatically. Our platform will monitor the available space on all of the drives under management and alert the NOC prior to downtime is experienced.
Email System Management. LBMC will provide support for the management of the Client email solution (i.e. Exchange, Office 365, Gmail, etc.), whether it is hosted on premise or in the cloud. Email migrations will be estimated as a separate project.
Firewall Management. Firewall is a critical component and the ongoing maintenance of the firewall systems to protect your data from outsiders is included in our plan. VPN monitoring and management is covered. As long as the Client's firewall appliance is covered by a vendor support plan, LBMC will cover firewall software/firmware upgrades and security bundle management.
ISP Assistance and Coordination. LBMC may act as a liaison for you when dealing with issues involving your Internet Service Provider(s) when problems arise.
SQL Maintenance. Configuration and monitoring of the Client's SQL Server maintenance is covered under this plan. Software Development and DBA services fall outside of this plan.
Switch Management. For companies that have managed switches or plan to move to managed switches, management of these devices via SNMP or IP is covered (must be under the PC or Server plan as well).

Security and Compliance

Active Directory Administration. Active Directory administration focuses on tasks that are performed routinely such as creating computer accounts, joining computers to a domain, managing domain controllers, and organizational units. LBMC will manage the addition and removal of user accounts through the use of the Employee Action Form in a submitted case by Client.
Automated patching and updating. Enables our information technology administrators to deploy the latest Microsoft product updates to supported Microsoft Windows operating systems. We fully manage the distribution of updates that are released through Microsoft as we deem necessary.
Backup services. Backup and data recovery are critical elements for any customer. Managing your backup include management of existing software that drive on-site backups.
Network Policy Enforcement. The ability to enforce network policies is an important foundation for a secure computing environment. The LBMC Integrated IT Software Suite provides policy management and enforcement for files, network access and applications.
Security. For Windows systems we manage against the baseline security best practices. For network security devices (i.e. firewalls) we maintain the policies for each device and facilitate VPN connections where appropriate.
Software Deployment. Software Deployment provides the flexibility and reliability needed to deploy some applications and updates automatically. From a simple executable to complete application suites, our platform handles the automated deployment in many cases.

Reporting

Asset Management – software audits, hardware specifications and inventory. Provide detail inventories for software and computer equipment under maintenance. While Client is responsible for software licensing compliance, we will assist with maintaining your detail records for each computer we have under management.
Custom Reports. We can provide reports on the health of your system; any alerts received and will discuss remediation with you as needed. The ability to accumulate, track and analyze data over time is invaluable for tactical and strategic planning.
Options
TechCare Premium
Priced per endpoint (servers, workstations, laptops, etc.)
No Overages, fixed amount each month
TechCare Flex
Priced on a number of hours per month
Unused hours get rolled over to next month
Any overages get billed on a time and material basis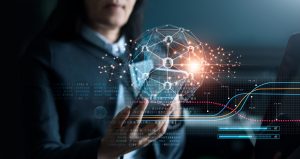 Ready to see if your network passes the test?
Cloud Computing
Cloud computing provides anywhere, anytime access to your data on any device. Solutions, security, and disaster recovery are cost-effective, efficient, available, and scalable for any size business.
As cloud computing has grown in popularity, several models and deployment strategies have emerged to help meet the specific needs of different users. Each type of cloud service and deployment method provides you with various levels of control, flexibility, and management. Understanding the different types (Infrastructure as a Service, Platform as a Service, and Software as a Service), as well as what deployment strategies you can use, can help you decide what set of services is right for your needs.
LBMC Technology Solutions is uniquely positioned to assist organizations in determining how best to use cloud software and services to save time and money and "stretch" resources to allow you to concentrate on your organization's growth.
Benefits of Cloud Computing
Gain a global footprint in hours, not months – Building a data center footprint to support the global operations of your business isn't just expensive – it's also very time-consuming. With cloud computing, you can access a reliable, high-performance global IT infrastructure with just a few clicks.
Focus on your core business activities instead of IT infrastructure – Focus on projects that differentiate your business, not the infrastructure. Cloud computing lets you focus on your own customers, rather than on the heavy lifting of racking, stacking and powering servers.
Achieve enterprise-class IT performance without upfront costs – Cloud computing offers value by enabling elastic consumption that scales with your needs and pay-as-you-go pricing models. Some providers do not require minimum commitments or long-term contracts.
Datto
We are a Blue Diamond partner in Datto's global partner program, the top 2% of all Datto partners worldwide. Datto delivers a single toolbox of easy to use products and services designed specifically for managed service providers and the businesses they serve. Datto's industry-leading MSP tools are designed to optimize your business and expand the services you deliver to clients. Their integrated, scalable, and innovative suite of hardware and software solutions work together to drive success for MSPs of any size. Datto solutions provide backup/disaster recovery protection for on-premise servers, desktops, laptops, Azure hosted cloud servers and Microsoft Dynamics 365 deployments.
Datto Business Continuity and Disaster Recovery Tools:
SIRIS – High performance business continuity
ALTO – Business continuity for small business
Cloud Continuity for PCs – Backup, restore, and protect endpoint data
Continuity for Microsoft Azure – Data protection for Microsoft Azure
File Protection – Backup and restore files and folders
SaaS Protection+ – Secure, protect and restore SaaS applications
Amazon Web Services
LBMC Technology Solutions offers cloud consulting, deployment, migration, and disaster recovery services using Amazon Web Services (AWS). By using cloud computing, organizations can achieve a lower variable cost than they could get on their own. AWS offers a broad set of global computing, storage, database, analytic, application, and deployment services that help organizations: lower IT costs, simplify operations, and scale applications quickly.
LBMC Technology Solutions focuses its Infrastructure as a Service (IaaS) expertise on three major areas: Replacement of on-premises network infrastructure, ERP software migration and Fully Managed Disaster Recovery Services.
Benefits of Amazon Web Services
Lower IT costs
Simplify operations
Quickly scale applications with ease
Azure
Deploy how you want it, with your choice of tools. Microsoft Azure is a collection of integrated cloud services that IT professionals use to build, deploy and manage applications through the Microsoft network of data centers. Enjoy freedom to build and deploy at your leisure, using the tools, frameworks and applications of your choice. Microsoft Azure has custom cloud solutions especially designed for the healthcare, financial, retail and discrete manufacturing industries. Azure can also connect with SharePoint and Microsoft Dynamics for greater user experience.
Benefits of Azure
Digital marketing – Connect with digital campaigns that are personalized
Mobile – Reach customers everywhere, on any device, with a single mobile app
Cloud Migration – Increase the speed of your digital transformation with cloud migration solutions
Backup and archive – Protect your data and applications to avoid costly business interruptions
Disaster Recovery – Protect all major IT systems
WatchGuard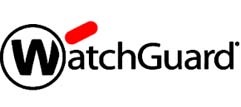 No matter your organization's size, protect your network infrastructure with a Watchguard firewall.
Safeguard your network with WatchGuard's award-winning, enterprise-grade protection. Now everyone can have enterprise level protection in one cost-effective, centrally managed solution. With WatchGuard, businesses everywhere can provide a trusted wireless environment for their team members. The system can be easily configured to give organizations the peak performance that they expect at a price point they will love. With visibility into the entire organization, WatchGuard puts your mind at ease and allows you to focus on building your business.
Benefits of WatchGuard
Simplicity – Easy and straight-forward to configure, deploy and centrally manage.
Enterprise-Grade Security – Best-in-class security services without the cost or complexity.
Visibility – Full network visibility with the power to take action immediately.
Performance – Fastest UTM performance at all price points.
What Makes LBMC Technology Solutions Different?
For over 20 years, LBMC Technology Solutions has been inspiring greatness through technology. We understand how important a reliable technology infrastructure is to your one-of-a-kind business. As your partner, we evaluate your unique business processes and current systems, then identify and apply the most effective solutions.
LBMC Technology Solutions is an award-winning reseller of recognizable industry standard software. If your business needs are beyond what an out-of-the-box software can offer, we will tailor a custom software solution to fit your specific business needs.
Our consultants build connections, nurture innovation, establish ongoing communication, and collaborate with you to architect the best system integration option and work on your technology strategy to help you run your business better. We value our clients' experience and have made it a critical part of our solutions to ensure we are earning your trust and becoming a long-term partner as your company grows.
Whether you need to supplement or outsource a single function, need an ally you can trust, or are in the market for a comprehensive business partner, LBMC Technology Solutions and our Family of Companies can simply be whatever your business needs us to be.
Contact Us
We're happy to answer any questions you may have.
Address & Phone Number
Headquarters – Managed IT Services Nashville, TN
201 Franklin Road
Brentwood, TN 37027
Phone Number: (615) 377-4600
Office Hours: 8am-5pm, Monday-Friday
Managed IT Services Charlotte, NC:
3800 Arco Corporate Drive, ​Suite 250
Charlotte, NC 28273
(704) 846-6750
Managed IT Services Knoxville, TN:
2095 Lakeside Centre Way
Knoxville, TN 37922
(865) 691-9000
 Microsoft has confirmed that following the October 2022 release, Dynamics… Read more » The post Microsoft Dynamics GP Lifecycle Roadmap and What's Next appeared first on LBMC Tech.

Ransomware and cyberattacks increase on a daily basis. Because of… Read more » The post A Business Owner's Guide to Cybersecurity Insurance appeared first on LBMC Tech.

Nashville, Tenn. (Oct. 25, 2022) – LBMC Technology Solutions has been… Read more » The post LBMC Tech named Sage Intacct VAR Growth Partner of the Year appeared first on LBMC Tech.
Get LBMC Technology Solutions Alerts Delivered Right to Your Inbox