Digital Transformation for Manufacturing & Distribution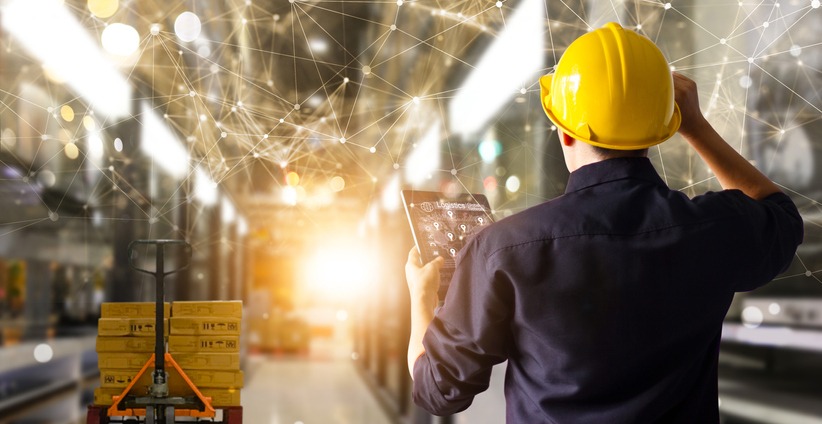 Improving business performance throughout the supply chain
Embracing digital transformation in manufacturing and distribution is no longer optional. To survive and thrive, digitization and automation of production and business processes are central to remain competitive in today's markets. Both your manufacturing technology, and your distribution technology need to work together to help you succeed.
Improve business processes, gain market share, and increase profit
Improving your bottom line requires visibility into all aspects of your operations, accounting, and distribution. With a holistic view across departments and operations, you can begin to view patterns and connections to break down silos and build successful strategies to outpace your competition. LBMC Technology Solutions helps manufacturers and distributors leverage technology to see a 360-view of their business to drive down costs, improve customer engagement, and boost profitability.
LBMC Technology Solutions for All Your Manufacturing Technology and Distribution Technology Needs
Enterprise Resource Planning (ERP) software

Discrete process manufacturing
Distribution/supply chain management
Core financial
MRP, Job Costing, and Inventory
Integrated shipping, warehouse management solutions (WMS)
eCommerce and EDI, cloud or on-premise solutions

Enterprise Content Management (ECM)

Capture, store, and manage content
Process workflow automation
Accounts payable automation with OCR and approvals workflow
Instant access to the information at the right time to the right person
Flexible, low-code platform

Customer Relationship Management (CRM)

Customer engagement and insights
Sales enablement and intelligent field service
Channel partner collaboration (dealers, distributors, etc)
Project service automation

Cloud Transformation

Enable industry 4.0 by enabling innovations and moving legacy systems to the cloud
Scale operations and improve reliability and performance
Improve security with an infrastructure to meet demands for your sensitive data
Contact Us
We're happy to answer any questions you may have. Please send us an email using the form and one of our professionals will get back to you promptly.
Headquarters – Manufacturing & Distribution Technology Nashville, TN:
201 Franklin Road
Brentwood, TN 37027
Phone: 615-377-4600
Office Hours: 8am-5pm, Monday-Friday
Manufacturing & Distribution Technology Charlotte, NC
3800 Arco Corporate Drive, ​Suite 250
Charlotte, NC 28273
704-846-6750
Manufacturing & Distribution Technology Knoxville, TN
2095 Lakeside Centre Way
Knoxville, TN 37922
865-691-9000
Inquiries
To better serve you, please review our communication options for the best way to contact us.
If you are seeking general information. Please check out our FAQ page.
If you are interested in more information, complete the form below to have an LBMC Technology Solutions expert contact you.