Premier Partner for Sage Intacct Cloud Based Accounting Software
LBMC Technology Solutions is one of Sage Intacct's largest certified value-added reseller (VAR) partners for consulting, customization, integration, implementation, and training. This designation recognizes our ability to deliver comprehensive, high-quality software, services, and support to help our customers maximize the value from their Sage Intacct investment. We are able to deliver the same level of support as Sage Intacct customer support directly to our clients.
Sage Intacct delivers the automation and controls needed for accurate billing, accounting, and reporting to reduce errors, stay audit-ready, and scale with your business. As the #1 cloud accounting software available, it's no secret why Sage Intacct is the only AICPA preferred financial management solution.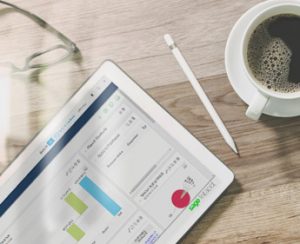 The leading accounting and financial management software. Upgrade from QuickBooks
As your business grows, it usually also increases in complexity. The accounting software that once supported your business may now hinder it. Explore an alternative to QuickBooks.
Do you find yourself spending hours outside of your legacy system running and manipulating spreadsheets?
Do you spend more time searching for information rather than planning your company's growth strategies?
Is your company plagued with limited visibility in consolidated and operational reporting?
Benefits of Using Sage Intacct
Save time – Do away with managing data and analyzing information in spreadsheets
Streamline Multi-Entity System Logins – Simplify system logins, with only needing you Sage Intacct login to access dashboards with real-time views of financials
Speed Invoice Processing Times – Send invoices quickly and easily
Revenue Recognition Management – Be audit-ready while providing continuous insights, making your company's financial future predictable
Ease-of-Use – User-friendly reporting and dashboards
Workflow Automation – Eliminate manual entries
Sage Intacct Advantage Program
With the Sage lntacct Advantage program you not only get the best cloud based accounting software from Sage lntacct, but you also get an ongoing partnership of implementation, support and training with LBMC Technology Solutions. With the lntacct advantage program LBMC Technology Solutions is committed to making your team successful. Whether you're a small nonprofit organization needing simple financial reporting or a business owner at a large company needing inventory management and expense tracking, LBMC Technology Solutions and Sage Intacct is the best cloud based accounting software.
Top 11 Benefits of Combining LBMC Technology Solutions and Sage lntacct, your Quickbooks alternative
Close your month end faster
True collaboration – connect sales & accounting for efficiency, visibility and trust
Beyond remote – finance operations anywhere, anytime
Increase ROI on time – reduce manual
processes
Faster to cash – solve disparate system challenges with unified billing
True view into business – gain real time dashboards for real time decision making
Trusted partner – complete implementation, integration and support
Future proof budgeting
Changes without change orders – ongoing upgrades and enhancements are included
Smarter teams make smarter decisions – ongoing education and training
Hand in hand – LBMC Technology Solutions will be with you every step of the way
Need to take your ERP solution a step further?
LBMC Technology Solutions can also provide a variety of other specialty solutions that integrate with Sage Intacct, such as Avalara, AvidXchange, Solver BI360, Nexonia, SalesForce and IntegratorPlus.
Check Out What Our Clients Say About Sage Intacct
Park Cities Baptist Church, chose LBMC Technology Solutions to implement Sage Intacct's cloud-accounting solution to gain greater visibility and deliver streamlined management, reporting and control of its financials. Watch how Lamar Meaders explains how Sage Intacct is the best nonprofit accounting software available. See why whether you are looking for a Sage Intacct reseller, Sage Intacct training, login or Sage Intacct implementation partners LBMC Technology Solutions is your go-to Sage Intacct VAR partner.
What Makes LBMC Technology Solutions Different?
For over 20 years, LBMC Technology Solutions has been inspiring greatness through technology. We understand how important a reliable technology infrastructure is to your one-of-a-kind business. As your partner, we evaluate your unique business processes and current systems, then identify and apply the most effective solutions.
LBMC Technology Solutions is an award-winning reseller of recognizable industry standard software. If your business needs are beyond what an out-of-the-box software can offer, we will tailor a custom software solution to fit your specific business needs.
Our consultants build connections, nurture innovation, establish ongoing communication, and collaborate with you to architect the best system integration option to help you run your business better. We value our clients' experience and have made it a critical part of our solutions to ensure we are earning your trust and becoming a long-term partner as your company grows.
Whether you need to supplement or outsource a single function, need an ally you can trust, or are in the market for a comprehensive business partner, LBMC Technology Solutions and our Family of Companies can simply be whatever your business needs us to be.
Contact Us
We're happy to answer any questions you may have. Please send us an email using the form and one of our professionals will get back to you promptly.
Headquarters – Sage Intacct Nashville, TN:
201 Franklin Road
Brentwood, TN 37027
Phone: 615-377-4600
Office Hours: 8am-5pm, Monday-Friday
Sage Intacct Charlotte, NC
3800 Arco Corporate Drive, ​Suite 250
Charlotte, NC 28273
704-846-6750
Sage Intacct Knoxville, TN
2095 Lakeside Centre Way
Knoxville, TN 37922
865-691-9000
Inquiries
To better serve you, please review our communication options for the best way to contact us.
If you are seeking general information. Please check out our FAQ page.
If you are interested in more information, complete the form below to have an LBMC Technology Solutions expert contact you.